HEXAGON PRESENTS: MorganJ, Axel Boy & NuKey (London, UK)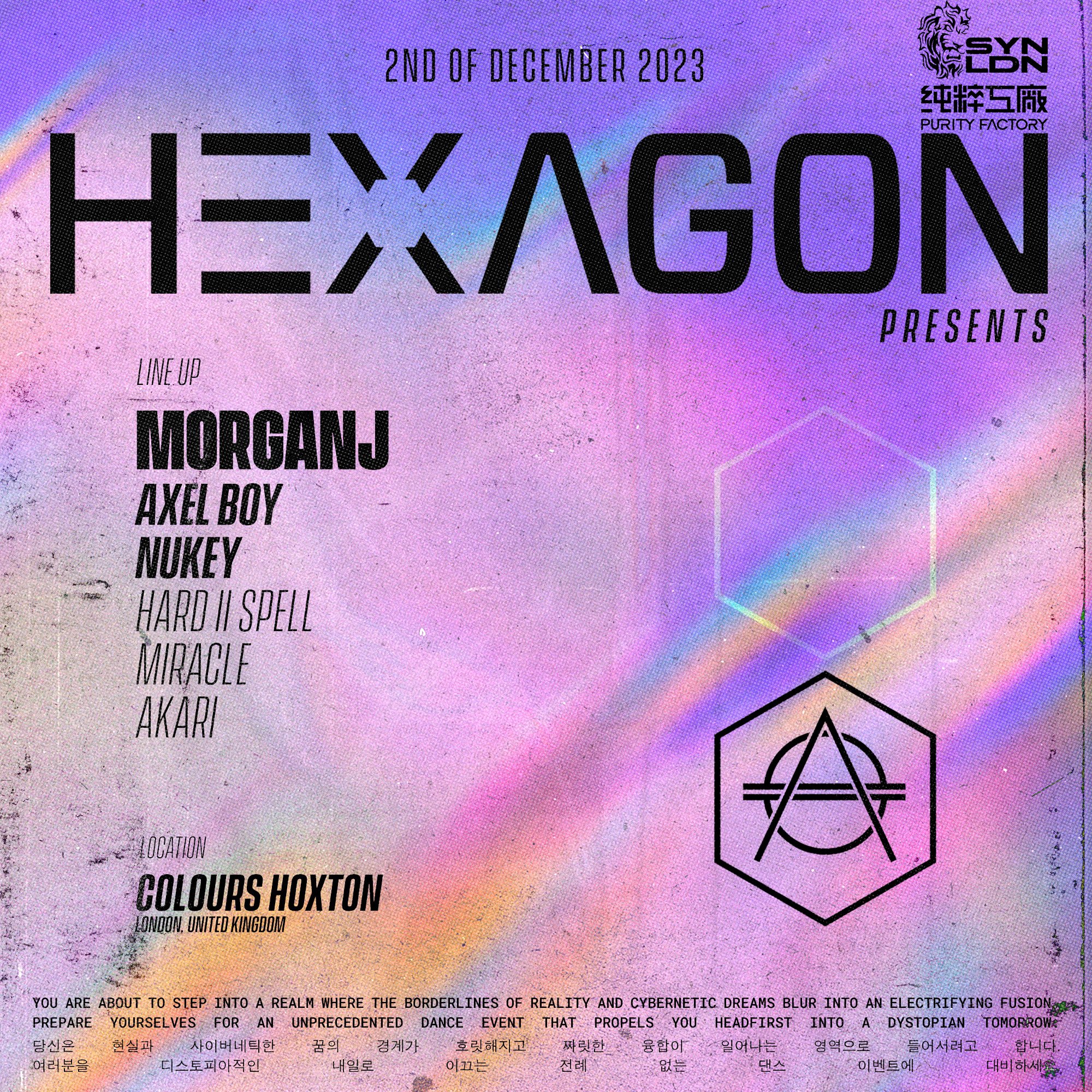 The return of the HEXAGON PRESENTS series starts off in London, UK. This club-night held at Colours Hoxton will be the center of a massive spectacle. With the FUTURE of dance music being spearheaded by none other than label representatives MorganJ, Axel Boy and NuKey. Prepare for an unforgettable event where we blur the borderlines of reality and cybernetic dreams!
In the neon-lit heart of London, UK, the dance music universe will transcend time and space in a dazzling spectacle of advanced technology and unparalleled artistry! MorganJ, Axel Boy, and NuKey, the sonic pioneers of a new era, are your guides to an audiovisual experience that defies conventional reality. 
London, get ready for a night that blurs the lines between dreams and reality, where the future of dance music unfolds before your very eyes.
For tickets click here.