Dance.Here.Now. The Last Dance at Cielo [Giveaway]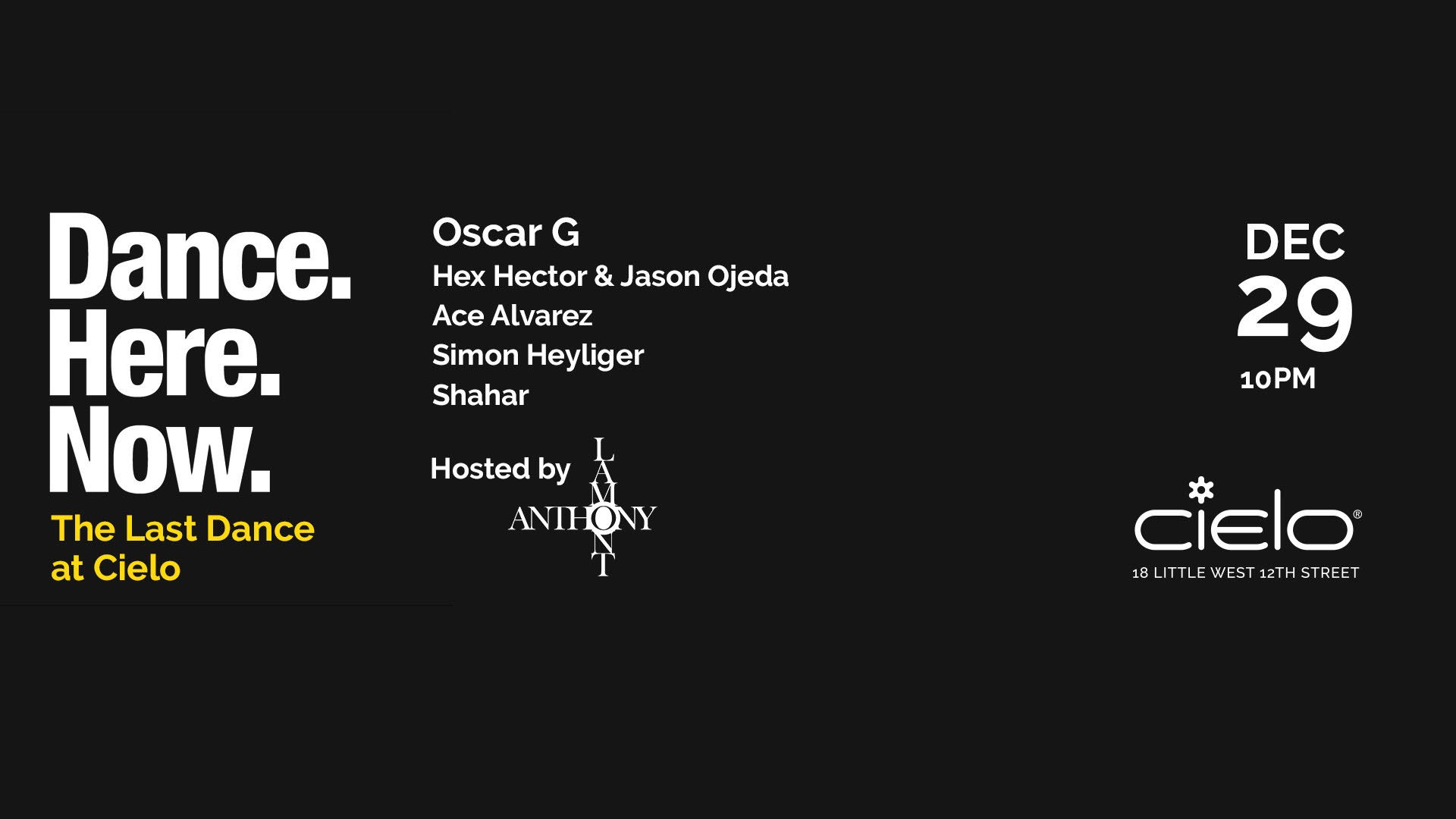 The Nocturnal Times has partnered with our good friends at Dance.Here.Now. for The Last Dance at Cielo NYC.
On Saturday, December 29, Dance.Here.Now. hosts its final event at the iconic Cielo nightclub, which is closing its doors for good. Following a recent closure announcement, Manhattan's Meatpacking District hotspot will shut its doors after 15 years.
Read More: Cielo Nightclub to Close Its Doors After 15 Years
For more than a decade, Dance.Here.Now., the brainchild of longtime friends Benny Soto and Rob Fernandez, has been providing NYC with the finest in electronic music entertainment. In keeping with tradition, Dance.Here.Now. is bringing The Last Dance to
Cielo in proper fashion — with an unparalleled lineup that celebrates the roots of NYC nightlife. In conjunction with Nervous Records, Dance.Here.Now. proudly presents The Last Dance at Cielo, hosted by Anthony Lamont. Evening sets include Oscar G, Hex Hector & Jason Ojeda, Ace Alvarez, Simon Heylinger, and Shahar.
Let's all gather together one last time under the big disco ball and the light up walls at 18 Little West 12th Street.
Enter to win tickets from The Nocturnal Times: 
a Rafflecopter giveaway
*Giveaway ends Friday, December 28 at 10pm EST. Entrants must be 21-and-over. 

Read More: Output Nightclub in Brooklyn Is Closing Its Doors
Tickets for Dance.Here.Now. The Last Dance at Cielo on 12/29 are available HERE.