Cosmic Gate Drops 'MOSAIIK Chapter Two' & Announces International Summer Tour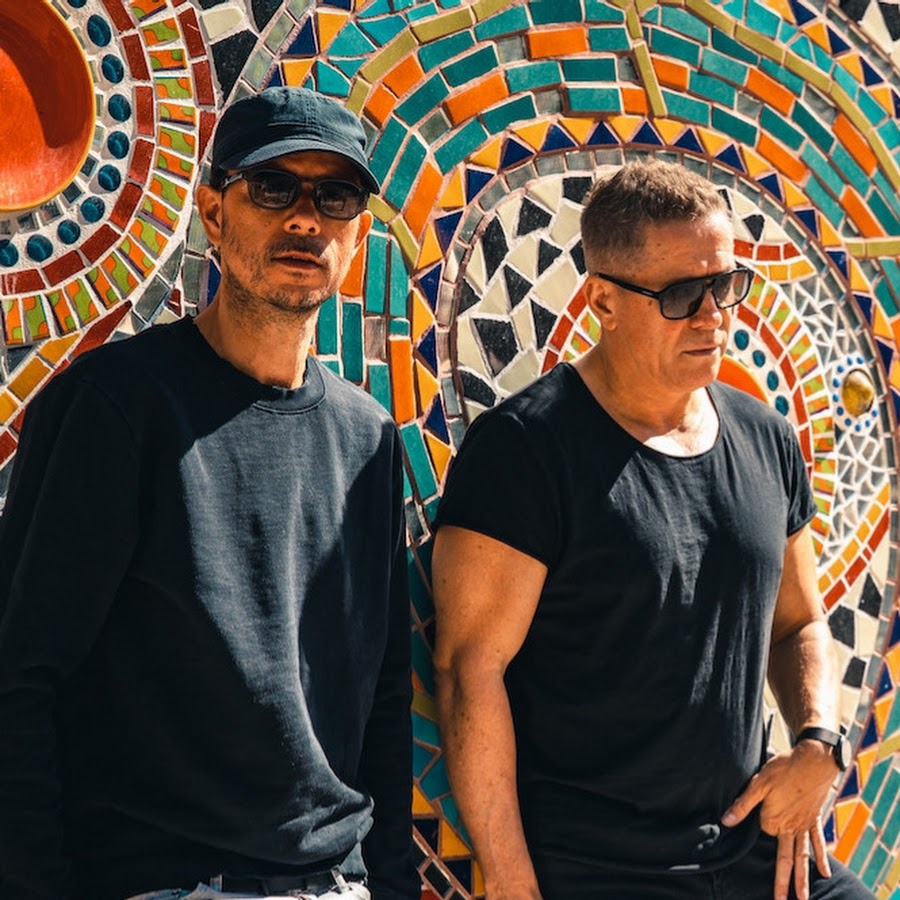 Cosmic Gate is starting the new season big. For dedicated fans it really does not come much better than this. With the release of the second MOSAIIK album – the concluding Chapter of Cosmic Gate's eleventh longplayer project, the GRAMMY-nominated duo have defined and presented their 2.0 sound and are ready to present it to the world with a whole new tour.
With the new album Cosmic Gate also released their new single, "Emotions Of Colour." Premiered during their mid-Feb, 2hr livestream from Ibiza, the track is a collaborative two-hander between the group and English singer-songwriter Gid Sedgwick. Blending strands of trance, techno, electro and deep house, Nic & Bossi may well have saved MOSAIIK's finest, boldest and most lyrically mood-some piece till last.
"Bossi and I have been on one of the biggest journeys of our career with 'MOSAIIK' and we've felt the fans with us every step of the way. Modifying our sound was something that we not only wanted to do, but also felt compelled to, so as to remain true to ourselves … Through our weekly Wake Your Mind Radio show and the WYM Sessions compilation, we started to work in deeper edged cuts several years ago. The feedback was better than we could have dreamed of and that really opened the door to 'MOSAIIK' and all that's come with it. Adds, Bossi, "while music-release-wise, this is essentially the conclusion of 'MOSAIIK' , for Cosmic Gate, it also marks a new beginning!" – Nic Chagall
Tracklist: MOSAIIK – Chapter Two

01: Cosmic Gate & Diana Miro – Hear Me Out
02: Cosmic Gate & Nathan Nicholson – Follow You Anywhere
03: Cosmic Gate & Gid Sedgwick – Emotion Of Color
04: Cosmic Gate & Nathan Nicholson – Just The Beginning
05: Cosmic Gate & Andy Duguid – It's Simple
06: Cosmic Gate – Mirador
07: Cosmic Gate & Olivia Sebastianelli – We Got The Fire
08: Cosmic Gate & Greenhaven DJs – Retrospection
09: Cosmic Gate & Diana Miro – Blame (Pavel Khvaleev Remix)
If you want to catch Cosmic Gate live, you can check them out on the following dates and locations.
Cosmic Gate MOSAIIK Chapter Two Tour: Phase One

MAR 11 Nowy Harem Gdynia, PL
MAR 23 La Otra Miami, FL
MAR 24 Miami Sunset Cruise Miami, FL
MAR 25 Beyond Wonderland San Bernadino, CA
MAR 31 Rebel Toronto, ON
APR 01 Sound-Bar Chicago, IL
APR 21 Fat Controller Adelaide, AU
APR 22 Dreamstate Melbourne, AU
APR 23 La La Land Brisbane, AU
APR 24 Fiction Canberra, AU
APR 25 Bar 1 Perth, AU
APR 29 Ivy Sydney, AU
MAY 05 Stereo Live Houston, TX
MAY 06 Vanguard Orlando, FL
MAY 12 Stereo Live Dallas, TX
JUN 03 Mission Festival Zurich, CH
JUN 10 The Fruit Durham, NC
JUN 17 Elektricity Pontiac, MI
JUN 24 Biggest Disco Naas, IR
JUL 23 Tomorrowland Boom, BR
JUL 28 Ora Seattle, WA
JUL 29 45 East Portland, OR
AUG 12 Moonrise Festival Baltimore, ML
AUG 18 Harbor Event Centre Vancouver, BC
AUG 24 Sky Salt Lake City, UT