Big Gigantic Brings Spring 2016 Tour to Terminal 5 NYC For Special Two-Night Performance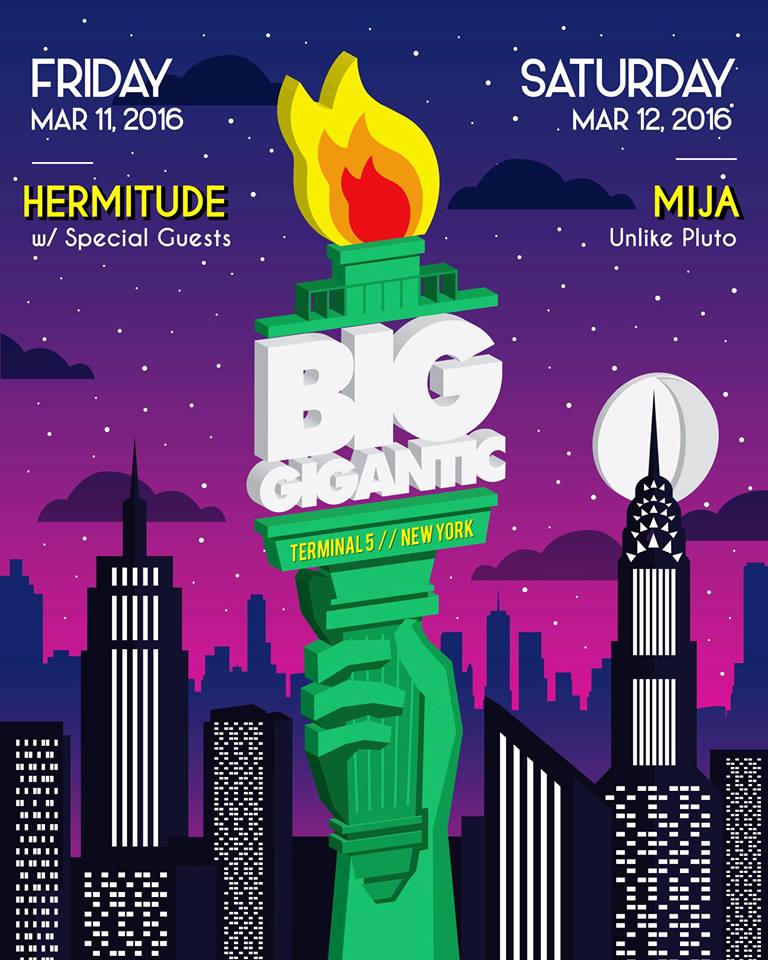 Big Gigantic fans are in luck! The Colorado natives are returning to the Big Apple with their Spring 2016 tour for a special two-night performance at Terminal 5 on March 11th and 12th. The dynamic duo, known for their unique blend of electronic, hip-hop and jazz, also include live saxophone and drums in their electrifying performances.
Attendees of the two-night extravaganza can expect "new music and the premiere of a brand new stage design," the guys announced via Facebook. Supporting acts over the course of two days will include; Hermitude, Louis The Child, Mija, Unlike Pluto and Callie Rieff.
Big Gigantic's new single, "The Little Things" featuring Angela MsCluskey, was released yesterday and is their first new release in over a year. Saxophonist Dominic Lalli discovered Angela's voice through a song that came up on his Pandora station and after hearing her voice, the duo decided that her vocals would be perfect for their music. The song didn't take shape for a couple of years, but has now been released as a free download on Big Gigantic's website. Soulful, funky and fun, you can't help but dance when it comes on.
Superfans can even purchase a two-night pass, for entry into both shows at Terminal 5. There will also be an after party Friday night at Webster Hall. Arrive with your Terminal 5 ticket stub and receive $5 off entry.
Tickets for Big Gigantic at Terminal 5 can be purchased HERE.
For more information on Big Gigantic and their tour visit, http://biggigantic.net/.
For more information on Terminal 5 visit, http://www.terminal5nyc.com/.