Armin van Buuren A State of Trance 750 Live Streams From The Netherlands on Sat., Feb. 27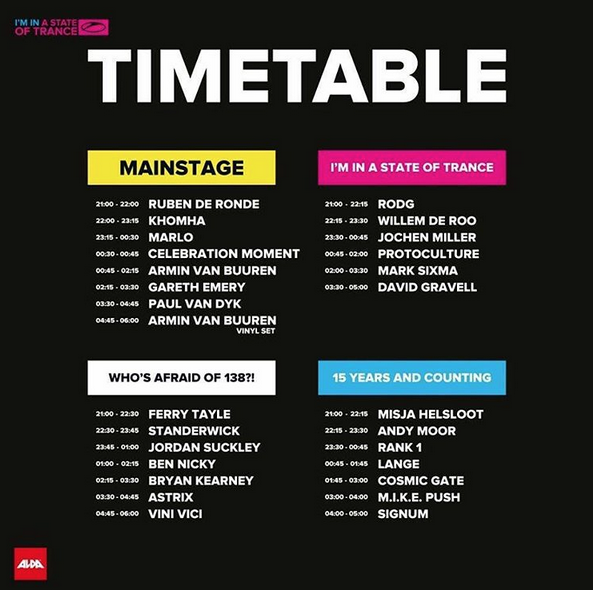 Have you been tuned to the #ASOTFESTNL live stream? Armin van Buuren has his A State of Trance 750 celebration happening as we speak in Utrecht, The Netherlands! Fifteen years and still going strong as ever, the video-streamed Mainstage lineup is stacked! Prepare for two sets from Armin van Buuren including a vinyl performance as well as Paul van Dyk, Gareth Emery, Marlo, Khoma and Ruben de Ronde.
WATCH: ASOT 750 Live Stream:

For more information on A State of Trance, visit AStateofTrance.com.